It sounds tasty and irresistibly delicious! Koofteh Tabrizi is one of the most popular dishes that originated from Tabriz in northwest Iran.
About This Recipe
Koofteh Tabrizi is a meatball stuffed with peeled hard-boiled eggs, and dried fruits such as plums, barberries, and walnuts, served in a savory thick tomato sauce. As its name suggests, this dish is one of the most iconic dishes in northwest Iran. The list of ingredients required to make this recipe is quite long and the steps must be followed precisely so that the meatballs don't fall apart.
What You Need to Make Koofteh Tabrizi
Ground beef: Use lean ground beef to make sure that too much fat will not cause the meatballs to fall apart.
Yellow split peas: You can typically find yellow split peas at Middle Eastern or Persian grocery stores.
Rice: Use white rice to make this recipe. If you don't have Iranian rice available, you can use any kind of long or short-grain rice.
Onion: Use yellow onion.
Spices: The combination of spices used to cook koofteh is salt, turmeric, and black pepper.
Potato: Boiled potato helps the meatballs to form and not fall apart during cooking.
Herbs: Sabzi Koofteh or the herbs you need is a combination of fragrant herbs such as scallion, summer savory, tarragon, mint, parsley, and coriander.
Hard-boiled eggs: The meatballs are stuffed with hard-boiled eggs, and dried fruits such as plums, barberries, and walnuts.
Tomato paste: Tomato paste is used to make a thick and flavorful sauce.
How to Make Koofteh Tabrizi
Soak split peas overnight. Place peas in a pot and cover them with water about 2 inches above the peas. Soaking peas overnight in water shortens their cooking time.
Drain yellow split peas water. Add a cup of water to yellow split peas and cook it with a small potato for 30 minutes on low heat. Then drain the water and set aside.
Place the rice with two glasses of water, no salt, and with an open lid on the heat, so the water is all soaked up.
Transfer cooked potato, rice, and yellow split peas to a large bowl. Mix them all together using a food processor until uniform.
Grate one small onion and squeeze out the onion juice, this will avoid Koofteh Tabrizi falling apart while cooking.
In a large bowl Mix the ground beef and grated onion thoroughly.
Add rice and yellow split peas, egg, herbs, salt, turmeric, and pepper.
Knead ingredients for about 10 minutes. Kneading is very important and adds strength to the final mixture. If you feel that the mixture is a little bit soft you can place them in the fridge for a few hours before cooking them.
Sauté the barberries for a few minutes and set them aside.
Chop another Onion and put it and Sauté in a large pot. After 5 minutes add turmeric and Sauté until golden brown over medium heat.
Add tomato paste, salt, and pepper to the onion and then add 4 or 5 cups of hot water and bring it to a boil.
Once it starts bubbling, cover the pot and bring down the heat to a simmer and let the sauce get thick.
Flatten ½ cup of the filling in your palm, place dried fruits and one-half walnut into the center and form it into a ball. To prevent the mixture from sticking to your hands you can wet your hands with cold water.
Place the meatballs into the pot. Don't cover the pot for 30 minutes and cook them gently over medium heat.
After 30 minutes, reduces heat to low, cover the lid and let it cook for about 1 hour and 30 minutes.
Sprinkle the top with fried onion and barberry mixture.
How to Serve Koofteh Tabrizi?
You can serve meatballs in a bowl or deep plate. To garnish it, you can use sauté barberries(Zereshk). In a separate bowl, serve the sauce. There is nothing better than fresh Naan bread, fresh vegetables(Sabzi), torshi(pickled vegetables), and salad Shirazi to serve with this Persian dish.
Koofteh Tabrizi SauceThe tomato broth is everything for Koofteh! It's where all flavor is. The key to a good sauce for Koofte Tabrizi is right amount of spices, tomato paste, and sauteed onion.
Tips And Tricks For Making Koofteh Tabrizi
Koofteh's herb is a mixture of scallion, summer savory, tarragon, mint, parsley, and coriander.
You can use a lamb and beef meat mixture to cook Koofteh.
The tomato sauce should not boil when you place the meatballs into the pot. This will cause Koofteh to fall apart.
Kneading is very important and adds strength to the final mixture and prevents Koofteh from falling apart.
Resource:
yummynotes.net/
Suggested Products
---
Gilani Broccoli Soup has a unique variety of taste, aroma and color
5 % 132,700 126,065 Toman
Order
Prepared from Sargol Ala saffron, almond slices, Akbar cardamom and the best raw materials
102,500 Toman
Order
The blessing of the earth, the same delicious and original Samanoo! try it
5 % 12,700 12,065 Toman
Order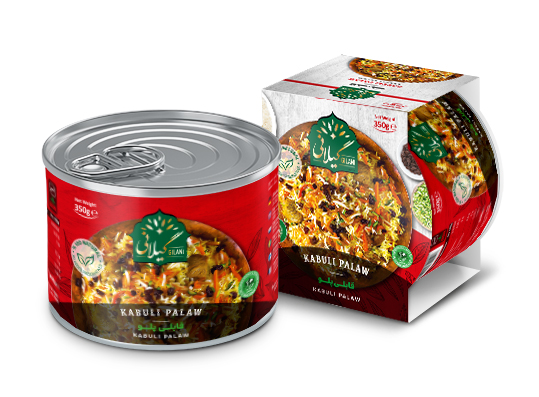 Beyond the borders, the taste of the food of the nations, with Gilani Kabuli Rice with Meat
5 % 203,000 192,850 Toman
Order