What is Persian saffron rice pudding?
Shole Zard
is a Persian pudding. It is said to be originated from Kermanshah but it has found its way throughout the whole country. Nowadays Shole Zard is known and served in every city in Iran.
This pudding is high on nutritional values. Because of the saffron,
Shole Zard
can be a mood and energy booster.
Rice
is also a good source of vitamins and fibers.
When is Shole Zard served?
Shole Zard
is a great choice for Nazri. In many religious ceremonies, Shole Zard is served. Therefore it is usually designed with Islamic patterns or the names of Shia Imams.
Shole Zard
is also very popular during Ramadan as Iftar, the meal by which Muslims break their fast.
What are the ingredients of Shole Zard?
The main ingredients for Persian saffron rice pudding are rice, saffron, and rosewater. The rice should be capable of absorbing enough water to turn into a mushy form. Although whole grains of rice can be good too, Iranians usually use broken rice to make Shole Zard.
Saffron gives
Shole Zard
its stunning color. The best way to prepare the bloomed saffron is by adding icy water to the crushed saffron and letting it aside for about half an hour or until the ice is melted.
Cinnamon and nuts are used to garnish
Shole Zard
, this is to balance the
cold nature of rice
.
How to make Persian saffron rice pudding?
The method is very simple yet a bit time-consuming.
To make Persian saffron rice pudding, you should let the uncooked rice soak in water for several hours. Then put it on medium heat and let it bake until it gets mushy. This can take about an hour. If the water is fully evaporated, you can add water. Then add sugar.
Rice should get mushy before adding sugar.
Add bloomed saffron and butter and keep it on the heat. Stir frequently so the bottom parts won't burn.
At this time you can add water if the meal is very thick or you can let the excess water vaporize if it's too watery.
When the thickness is as you desire, add rosewater, and keep it on the heat for a few more minutes.
Add butter and rosewater. You can add almond slices and powdered cardamom at this step.
Your meal is ready! You can garnish it with powdered cinnamon, rose petals, and nuts slices.
Notes:
You can serve Persian saffron rice pudding both cool and warm.
If you are using whole grains instead of broken rice, it needs more water to turn into the mushy form.
Make sure the rice is completely baked before adding the sugar, as sugar can slow the baking process.
You can have almond slices inside the pudding. For this, you can add soaked slices of almond at the same time as adding the rosewater.
Cardamom is also an optional choice. You can add powdered cardamom at the same time you add the saffron.
Resource:
https://persianfoodtours.com
Suggested Products
---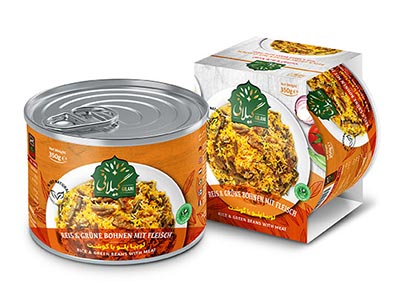 Bean rice with a piece of meat, taste the taste of heaven
5 % 172,900 164,255 Toman
Order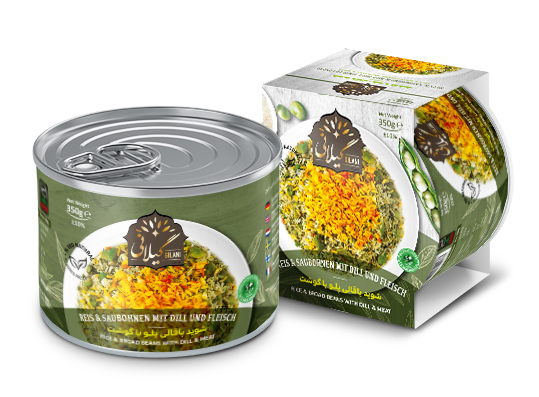 Fresh green beans, aromatic dill, authentic Iranian rice, flavorful meat and everyone likes them together.
5 % 166,900 158,555 Toman
Order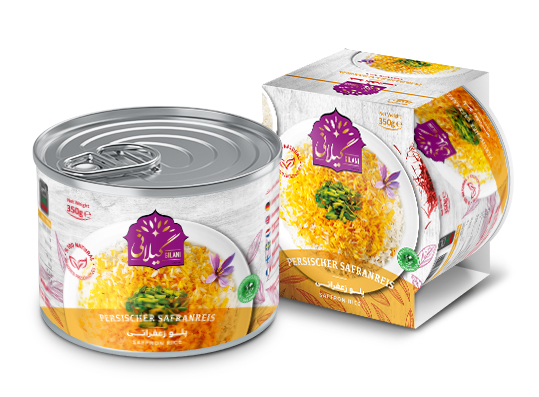 Isn't the stew and rice ready? Canned Gilani saffron rice is for this time
88,500 Toman
Order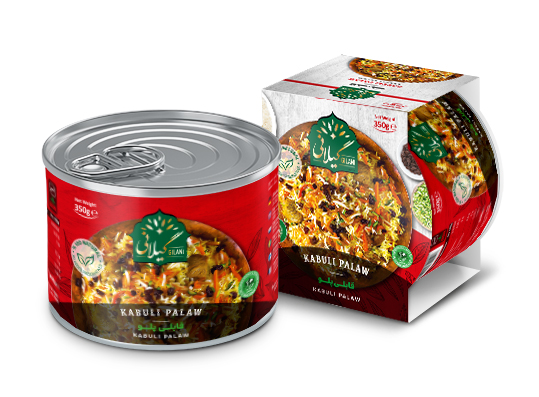 Beyond the borders, the taste of the food of the nations, with Gilani Kabuli Rice with Meat
5 % 203,000 192,850 Toman
Order