Health Benefits
You can taste
Gilani canned stews
containing celery and share your opinion with us:
Celery stew with meat
key benefits of celery include:
Cancer Prevention
Celery is loaded with antioxidants. These include well-known varieties such as flavonoids and vitamin C, as well as lunularin and bergapten. These and other antioxidants help to prevent the oxidative stress that contributes to cancer.
Blood Pressure Management
Celery is rich in a phytochemical known as phthalides. This compound is thought to relax artery wall tissues to promote healthy blood flow. This increased blood flow may lead to lower blood pressure. Participants in a notable study involving celery seed extract experienced reductions in both systolic and diastolic blood pressure.
Alzheimer's Disease Prevention and Treatment
Research suggests that a celery seed extract known as L-3-n-butylphthalide improves both cognition and memory. This extract could play a valuable role in both treating Alzheimer's and preventing it from developing in the first place.
Nutrition
Celery contains high levels of several types of antioxidants, including flavonoids. These fight free radicals to limit oxidative stress, and could play a role in reducing the risk of cancer.
Celery is also a good source of:
Vitamin A
Vitamin C
Vitamin K
Potassium
FolateNutrients per Serving
A cup of chopped celery contains:
Calories: 14
Protein: Less than 1 gram
Fat: Less than 1 gram
Carbohydrates: 3 grams
Fiber: 1.6 grams
Sugar: 1 gramHow to Prepare Celery
Celery can be found at grocery stores, co-ops, and farmer's markets. While it is easy to grow, many people believe this particular vegetable is best left to experienced gardeners, as it has specific needs for watering and soil quality. With proper care, however, it can produce a bumper crop.
When selecting celery, look for tightly-packed stalks that are crisp enough to snap off with minimal effort. These should have a pale green color. Avoid stalks with wilted leaves.
Celery is best stored in your refrigerator's crisper drawer. Wrap it in foil. If stored properly, it can keep for up to two weeks in the fridge. Otherwise, it can also be frozen for long-term storage.
A variety of food preparation methods can be used to produce an excellent celery-based meal or snack. The vegetable has long been a favorite option for eating raw — especially with dip. Otherwise, it can also be boiled, blanched, or steamed. Keep in mind, however, that boiling and blanching celery dramatically reduces its phenolic antioxidant content. Steaming does not have a significant impact on antioxidant activity.
Try these options for including celery in your diet:
Dip slices of celery in hummus.
Top with peanut butter and raisins.
Add chopped celery to tuna salad.
Stir fry celery slices with red chilis for extra spice.
Simmer with carrots and onion in chicken noodle soup.
Blend in a green smoothie with spinach, banana, and apple.
Stuff stalks with pimento cheese.
Add with crushed tomatoes, baby carrots, ginger, and garlic to a pot roast in the slow cooker.
Include with a bloody Mary or spiced tomato juice for a virgin bloody Mary.
Suggested Products
---
Prepared from Sargol Ala saffron, almond slices, Akbar cardamom and the best raw materials
102,500 Toman
Order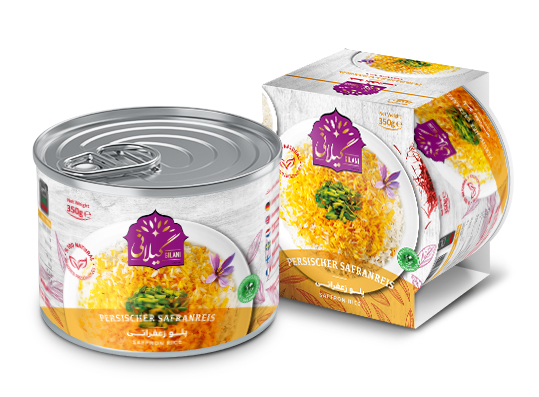 Isn't the stew and rice ready? Canned Gilani saffron rice is for this time
88,500 Toman
Order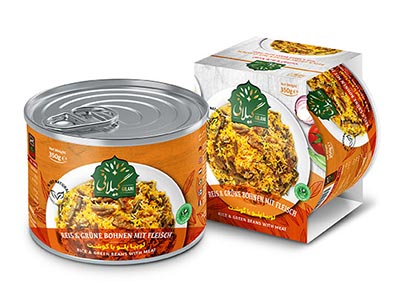 Bean rice with a piece of meat, taste the taste of heaven
5 % 172,900 164,255 Toman
Order
Gilani Broccoli Soup has a unique variety of taste, aroma and color
5 % 132,700 126,065 Toman
Order